We're proud of our small-town roots at Acro Audiology. Owner and lead Audiologist, Kayla Golliher, was raised working in her parent's feed store in Fort Stockton, Texas. Acro Audiology Hearing Care Center opened during the COVID-19 Pandemic. Our first location opened in Fort Stockton, Texas in July 2020, followed by our San Antonio location soon after in September 2020.
We're passionate about improving our patient's lives through the highest quality of hearing health care – hence "Acro" in our name, meaning "highest". We won't recommend a hearing device you don't need or technology level above your daily listening lifestyle. We treat every patient as if they were family, offering access to their audiologist's direct email to help communicate quickly and with ease.

Meet our Professionals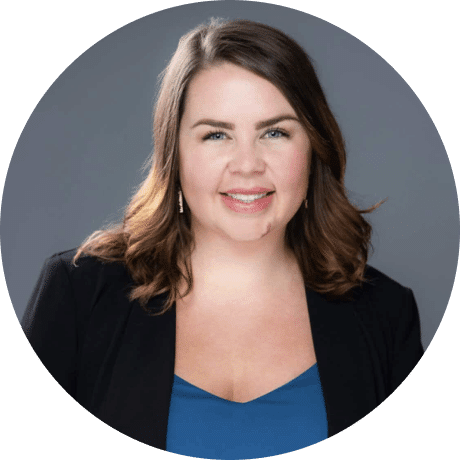 Kayla Golliher, Au.D.
Audiologist
Dr. Kayla Golliher is the founder of Acro Audiology and has been a practicing audiologist for more than seven years. She received her Bachelor of Science in Speech, Language and Hearing and Doctor of Audiology from Texas Tech Health Sciences Center. Kayla then took her externship at the University of Oklahoma Health Sciences Center with a focus in diagnostic audiology. She specializes in all forms of adult and pediatric hearing treatment and is certified by the American Speech-Language-Hearing Association.
Kayla started Acro Audiology during the COVID-19 pandemic. Her plan was to cultivate a clinical environment with the primary goal of helping people hear better. Understanding that sometimes solutions involve hearing aids and sometimes they don't, Kayla wanted Acro to be an effective, compassionate place for treatment – not a sales environment.
When she's not in the office, Kayla enjoys spending time with her husband, fishing, and hiking. She especially loves exploring state and national parks, with Big Bend National Park being her favorite.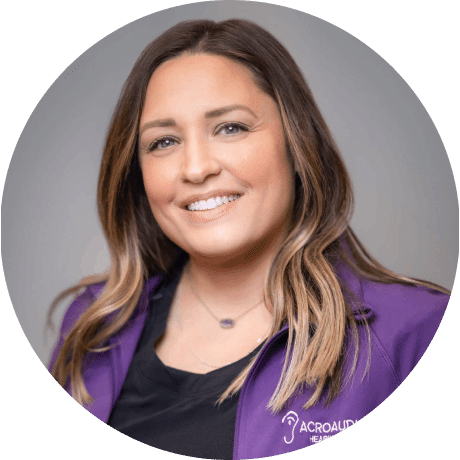 Kari Ragsdale
Patient Care Coordinator
Kari is likely the first person you will talk to when you contact our office! She recently relocated to San Antonio from Phoenix, Arizona with her husband and two children. When she's not scheduling your appointment, she enjoys reading and hiking with her family.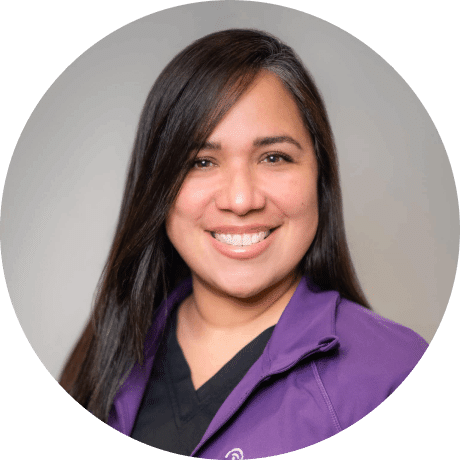 Anna Rodriguez
Billing Specialist
Anna has worked in insurance and medical billing for over 15 years. She is a San Antonio native and the proud mother of two. When she's not on hold with Blue Cross Blue Shield, she enjoys playing volleyball and spending time with her kids.